PRESIDENT'S GREETING
Although 2019 will be a year of challenges, we can and must strive to keep women's issues on the front burner. It's high time we obtained answers to the questions we've been asking for decades, even generations.  When will pay equity become the standard? Will the advances we have made toward ending discrimination be recognized instead of being pushed aside?  We must keep moving forward.
WHAT WE DO
AAUW-Auburn empowers women by advocating to close the gender pay gap; have more women in leadership positions; break down barriers holding women back from STEM (Science, Technology, Engineering, & Math) careers; and preventing sexual harassment & discrimination.  We accomplish our goals through advocacy, scholarships, education, and fellowship.  By joining AAUW, you belong to a community. JOIN NOW!   New Member Form
Contact us at auburnaauw@gmail.com or Auburn AAUW, P.O.Box 7872, Auburn, CA 95604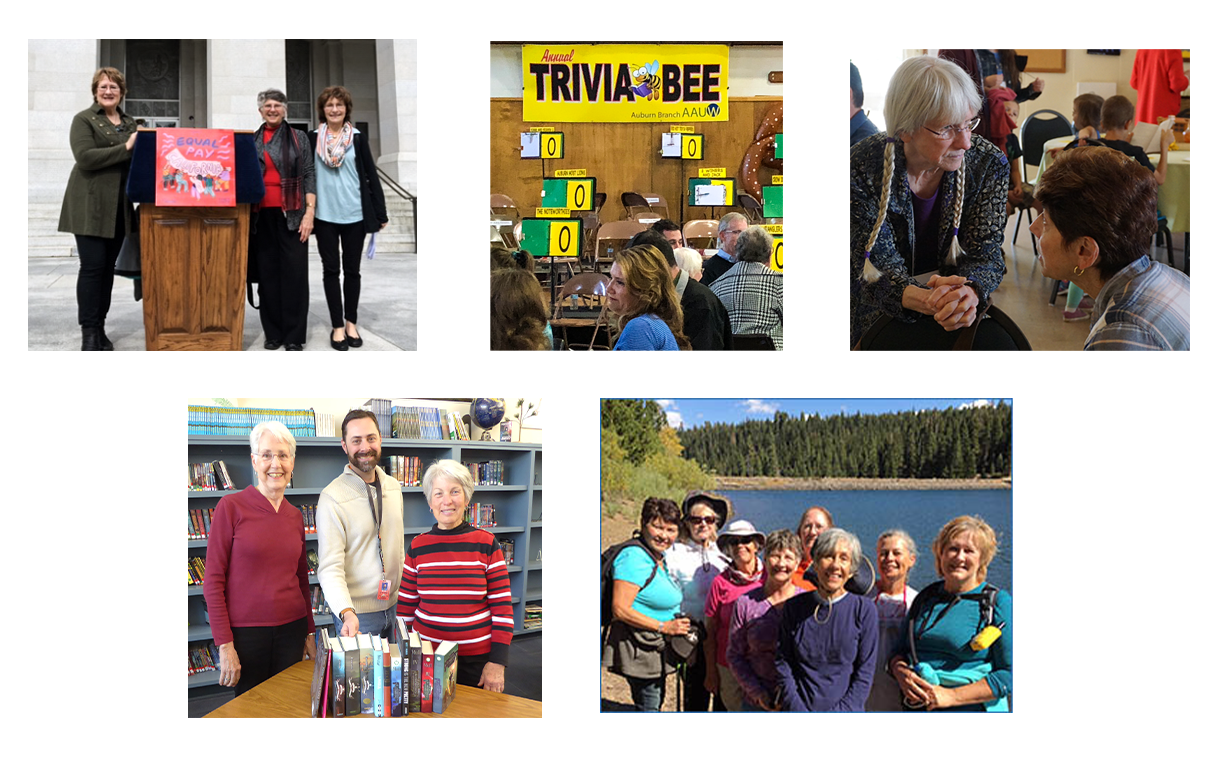 Upcoming Events
THE BIG DAY OF GIVING MAY 2

Mark your calendar for Tuesday, May 2, 2019.  The Big Day of Giving is an annual 24-hour campaign that helps nonprofits raise funds to strengthen programs.  Auburn AAUW is raising funds for Tech Trek, our STEM (science, technology, engineering & math) camp for local girls entering 8th grade.
Support our campers on May 2, 2019 by donating during the Big Day of Giving.  Go to: https://www.bigdayofgiving.org/auburn